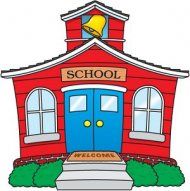 Spooky how these stories all tied together.
Saskatoon high school students recently attended the 17th annual Breaking the Silence gender diversity conference in that Canadian city.

The conference this year is 17 years old, it's the longest standing conference of its kind in Canada.

--Dan Cochrane, University of Saskatchewan
The conference had more than 110 attendees at the University of Saskatchewan.
Cochrane said that great strides have been made over the last two decades, in spite of the endurance of phobias and discrimination.

Adoptions, pensions, hospital visiting rights, wills; hundreds of thousands of hours went into legal cases. That's been a major catalyst and the big one was same sex marriage.

--Cochrane
This is where the video would be if it was embeddable. It's available at the initial link above the fold.

Bailey Lindsay, a 12th grade transgender student at Walter Murray Collegiate, was one of the speakers. He said that one of the teachers at his high school has insulted him many times.

Currently there is a high tolerance level for teachers who say homophobic and transphobic things during class.

There was a teacher who actually refused to use proper pronouns when a student asked, without written permission from their parents, who they were not out to. She also referred to trans-people as 'cross dressing freaks.'

It makes me feel very unsafe. It's very frustrating when I'm outed by my teachers.
Students talked about the difference in acceptance at the various schools and how they struggle to attend those which are more accepting.
I live on the north side of town, and I travel three hours a day to get to and from school because it is so fantastic.

--Dani Despins, who attends Tommy Douglas Collegiate
Despins, an 11th grader, says that gay-straight alliances are a vital tool in gaining acceptance.
Despins came out publicly as agender over the summer and upon returning to school in the fall approached the principle about starting a gay-straight alliance club. The club now boasts 20 members who meet weekly.
We talk about gender, about the problems in our school, how we can help the school, how we can improve the community in general.

Our school is now known as the most accepting school in all of Saskatoon and it's wonderful. There's still a lot of things to go like working on bathrooms and change rooms but as far as students and teachers, it is the most accepting.

It's crazy how much it varies in Saskatoon.

--Despins
The province's anti-bullying strategy largely grew out of these conferences.
We wanted to get a snapshot of what the Saskatchewan experience is, and we wanted to hear first hand from grassroots on how bad the problem is, or if they have a problem in their area. And we had over 1,000 submissions.

--Saskatoon Fairview MLA Jennifer Campeau, who led the creation of the anti-bullying strategy
Lindsay and Despins say that small acts of kindness also make a huge difference. Both said that more needs to be done to address language and the use of pronouns in the classroom however.
The more we invite people to come and ask questions, they have been more accepting to respond in the way we want.

--Despins
They suggest that gender neutral washrooms and changing areas would be a tremendous step forward, as would the adoption of policies to prevent schools from blocking the formation of gay-straight alliances.
We really want our staff to understand why it's so important to create safety in our schools and understand what we're hearing from our students.

We want to hear the stories from students, we want students to come forward and share what's going on so we can make it better.

--Saskatoon Safe and Caring Schools consultant Pam Goulden-McLeod
Goulden-McLeod says the GSA groups wourked closely with the school board to design the anti-bullying strategy.
Lindsay says that he's still waiting for a truly accepting school environment.

One where everyone is accepted and a diverse one where diversity is celebrated and not just pushed to the corners. Where we don't feel we have to parade around for our voices to be heard and for them to just be heard naturally.

--Bailey Lindsay
Just last week the University of Saskatchewan
changed the school's discrimination and harassment policy
to protect transgender people.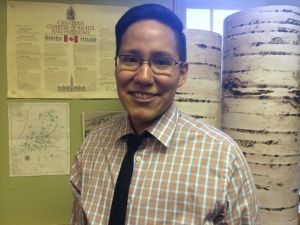 You're going to be protected for who you are and you're going to be seen for who you are and celebrated for who you are.

--U of S student Jack Saddleback
Saddelback identifies as a Cree male who is two-spirited. He is also director of the student union's Pride Centre. He came out at the age of 13 and has been facing complications ever since.
There's bathrooms, having your I.D. checked. I have had issues with my bank ... having someone look at my [card] and see under sex it says female, but my gender expression is quite masculine.

--Saddleback
Jack is part of a group of like-minded students and academics at the university who approached the school about the changes in October of 2013.
Trans students are students too. I'm a trans man. If I am going to be in the university I would like to see my rights included alongside the rights other people have.

--Saddelback
For me, it was actually not a difficult thought process at all. I am pretty passionate about creating positive work environments.

--Barb Daigle, Associate Vice President of Human Resources
Saddleback says the old policy, which offered protection on the basis of sexual orientation, but not gender identity, was not enough.
There's our gender identity, what's between our ears. Our gender expression, that's how we express our gender –masculine, feminine. Our birth sex, that's what is between our legs when we were born. And our attraction to, and that's our romantic attraction to other individuals. Those four things are all separate.

--Saddelback
We were happy to approve those changes. It was an easy decision for the board. We expect that the policy will assist in making this a more inclusive and comfortable place for a lot of people.

--U of S Board of Governors Chair Susan Milburn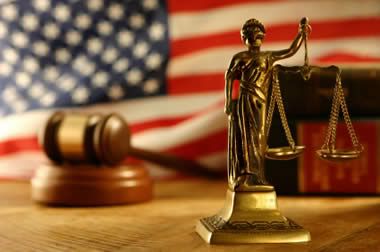 Also at the University law professor
Ken Norman
, former chief of the Saskatchewan Human Rights Commission, said he believes that
transgender people are not being properly protected
under Saskatchewan's human rights code.
Norman says that the code should specifically mention gender identity and expression as categories needing protection.

The facts are understood and well known. Transgender people face a number of barriers in this country.

--Norman
Norman, who drafted this province's initial human rights code back in 1978, went on to fight for protection on the grounds of sexual orientation, giving gay, lesbian and bisexual people equal rights under the code. Now he says it's time to follow other provinces — including Newfoundland, Prince Edward Island, Nova Scotia and Ontario — and enshrine the rights of transgender people under the code.
Other jurisdictions have taken the lead and Saskatchewan has yet to follow.

--Norman
The current Saskatchewan Human Rights Commission and Attorney General have argued that the code already protects transgender people. One can only suppose they consider all transpeople to be gay.
The commission has successfully mediated some complaints based on transgender discrimination, including a case in which a Saskatoon bridal shop refused to serve a transgender woman. Saddleback said that while he commends the commission's work in the case, that doesn't mean that every case, especially those which end up in court, will reach such reasonable conclusions.

I don't want to leave it up to law makers to make up their mind and then change their minds. I think it needs to be stated in there so no one can refute the fact that transgender people are protected.

--Saddleback
Off campus news from Saskatchewan includes the story of
the mother of a transgender child who wants the Saskatchewan government to remove any reference to a person's sex from birth certificates
.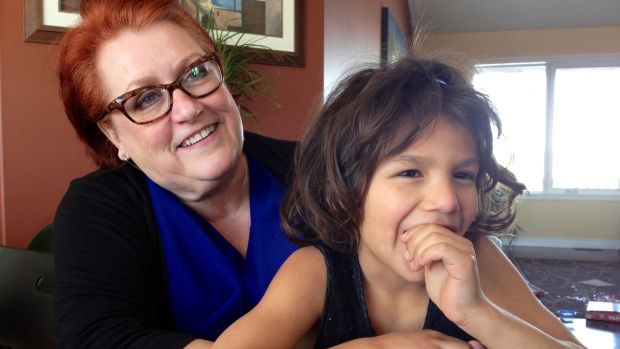 Fran Forsberg as filed a complaint with the Human Rights Commission on behalf of her six-year-old child, Renn, after the province's Vital Statistic Agency refused to change Renn's sex designation from "Male" to "Female" on her birth records.
Renn has identified as a girl since she was three. According to the Canadian Pediatric Society children establish their gender identity between 18 and 30 months after birth. Forsberg's submission of supporting documents from both her doctor and her psychologist did not impress the VSA.
Forsberg discovered that the Saskatchewan government will only change the sex designation after sex reassignment surgery has been performed. Ontario recently found such a requirement to be discriminatory.

We used to have race on our birth certificates — also, what your father did for a living. It's irrelevant. What I would like to see is for gender to be removed completely from birth certificates.

--Fran Forsberg
The Forsberg family only realized that Renn felt like a girl when she began self-harming three years ago. Renn would bang her head against a wall if she wasn't allowed to wear girl's clothing or if someone called her a boy. Now Renn's older sister helps her choose her apparel. Renn uses the girl's restroom at her elementary school.
We think people should accept other people for who they are, and not judge them for who they're not.

--Krista Forsberg, 11, Renn's sister
The family has gone public about the situation because they believe that remaining silent only adds to stigma and discrimination.
I want people to understand that my kids do not have an issue with their gender or their gender expression. It is society's issue.

--Fran Forsberg
British Columbia is facing
a similar challenge
from the family of Harriette Cunningham, 10.
The Forsberg family is united. The children say they have been taught to stand up for themselves and be proud of who they are.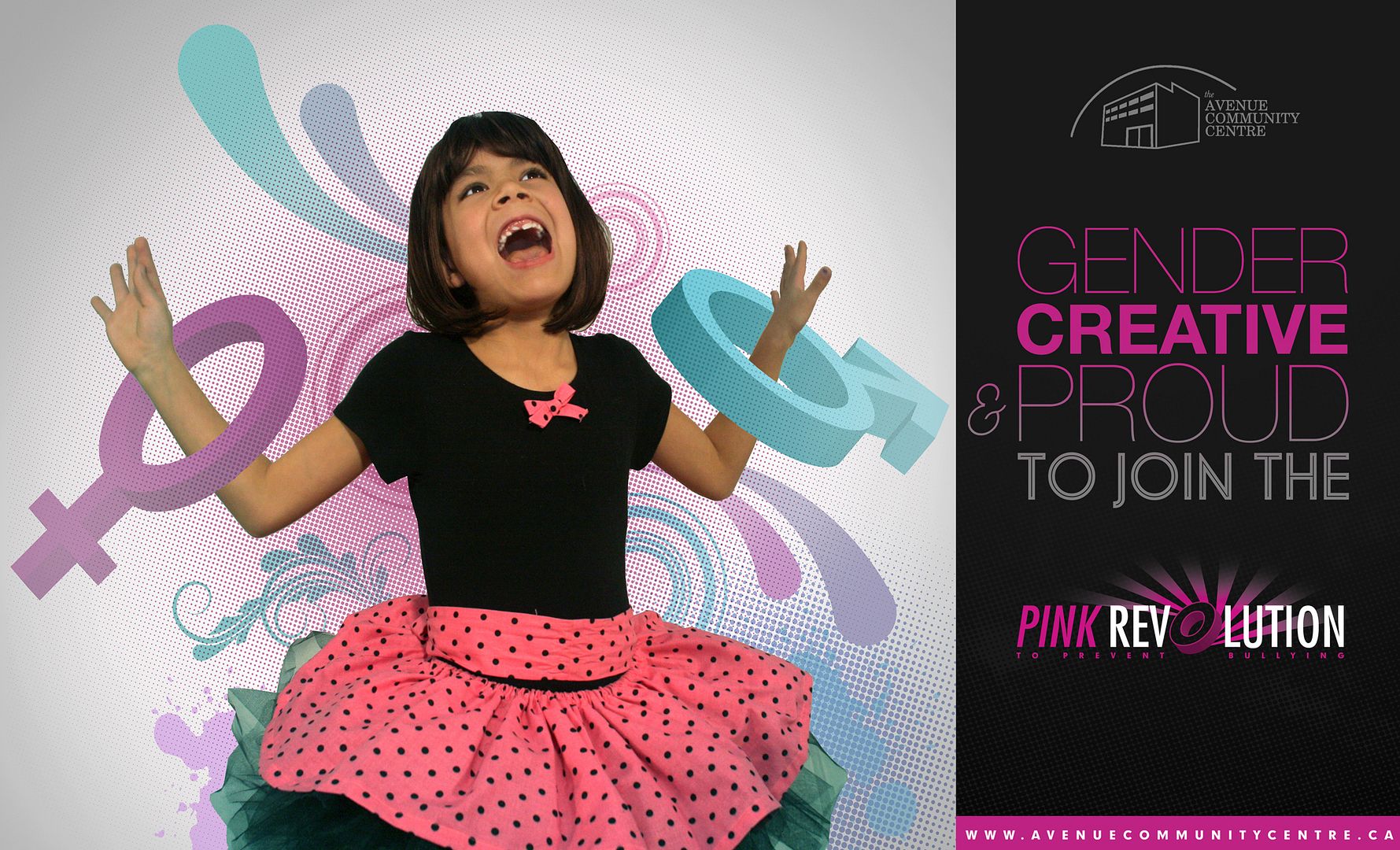 Renn's brother Tana, 9, isn't transgender but likes to experiment with girl's clothing. He once entered a drag queen contest and has posed on posters and billboards as a girl for the Pink Revolution anti-bullying campaign.

Somebody walked up to me and said, 'Are you a girl or a gay boy?' I said, 'Does it really matter?'

--Tana
The Public Health Agency of Canada estimates that 20% to 30% of transgender youth have attempted suicide.
I don't want my kids to think that they have something to hide or that they have something to be ashamed about, because they don't. And people who are unkind to children like this, they're the ones who should be ashamed and hiding.

--Fran Forsberg
Pink Revolution
volunteers were, of course, heavily in attendance at the
Breaking Silence
conference.