Since Karl Rove was kept inside the Walker Electioneering expenditures loop, one has to wonder if one Rove's own PAC machines were looking for a piece of the multi-million dollar action?
Afterall, as "non-profit" juggernaut, Karl had a bit of 'social engineering' to do, in order to maintain his "Tax Free" status. In theory anyways ...

Crossroads' Tax Return Shows Big Donors, But Doesn't Name Them
by Kim Barker, ProPublica; valuewalk.com -- Nov. 18, 2013

The dark money giant Crossroads GPS, launched by Republican strategist Karl Rove, told the IRS it raised almost $180 million in 2012, including one donation of $22.5 million, another of $18 million and another of $10 million. Fifty donations were for $1 million or more. Because the group is a social welfare nonprofit, none of the donors have to be made public.
[...]

Crossroads GPS, also known as Crossroads Grassroots Policy Strategies, is the largest social nonprofit active in elections. The group was created after the Supreme Court's 2010 Citizens United ruling opened the door to unlimited corporate and union spending on elections, to super PACs and to hundreds of millions of dollars in anonymous money.

In Crossroads' application for nonprofit status in 2010, the group told the IRS that while it planned to spend money on elections, "any such activity will be limited in amount, and will not constitute the organization's primary purpose."
[...]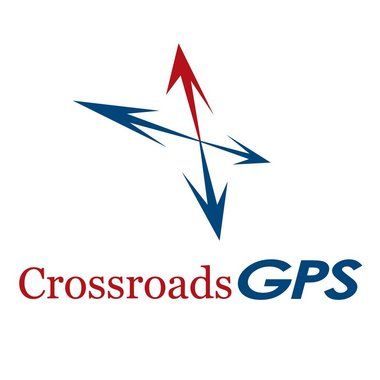 masslive.com

MSNBC's Lawrence O'Donnell has done yeoman's work on making this technical Campaign Finance rule relevant.
[Welcome back Lawrence by the way. Heal and recover well.]

Why the real IRS scandal happened in 1959 (with Video)
by Evan Puschak, msnbc.com -- 05/13/13
The Last Word with Lawrence O'Donnell
The IRS is facing criticism after news broke that a Cincinnati branch targeted Tea Party-related groups with unequal scrutiny–but according to msnbc's Lawrence O'Donnell, the real scandal happened long ago.

Section 501(c)(4) of the Internal Revenue Code defines tax-exempt social welfare groups like this:


Civic leagues or organizations not organized for profit but operated exclusively for the promotion of social welfare.

In 1959, under the administration of Dwight Eisenhower, the meaning of this section was changed dramatically when the IRS decided the word "exclusively" could, in effect, be read as "primarily."

"For 54 years, the IRS has gotten away with the crime of changing the word 'exclusively' to 'primarily," said Lawrence O'Donnell on The Last Word Monday. "The IRS took a hard, clear word like 'exclusively' and changed it into a soft word 'primarily' and then left it to the IRS agents to determine if your organization was primarily concerned with the promotion of social welfare."
[...]
'The Last Word with Lawrence O'Donnell' for Wednesday, May 22nd, 2013
the transcript:

[...]
O`DONNELL: Section 501(c)(4) of the Internal Revenue Code which defines social welfare organizations for tax-exempt purposes defines them this way. "Civic leagues or organizations not organized for profit but operated exclusively for the promotion of social welfare."

Then, the IRS code does a magic trick and changes the meaning of the word "exclusively." "To be operated exclusively to promote social welfare, an organization must operate primarily to further the common good and general welfare of the people of the community."

It was in 1959 that the IRS on its own added the notion that exclusively really just means primarily. So, for 54 years the IRS has gotten away with the crime of changing the word exclusively to primary.
On topic Video Clip:
Norton on MSNBC's The Last Word w/ Lawrence O'Donnell: IRS Scandal



That's the legal background; so what's the Rove legal fallout ...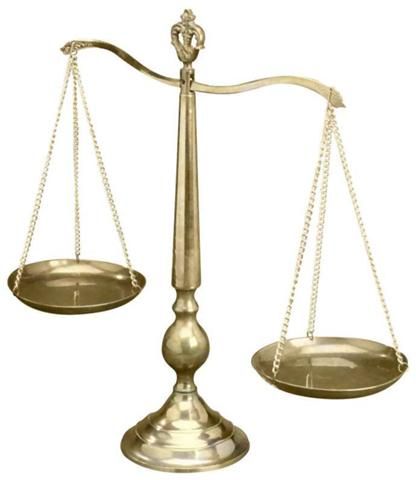 lostpedia.wikia.com

Back to the theoretical Rove non-profit PAC problem. Was his Crossroads GPS PAC "primarily" in the business of "further[ing] the common good and general welfare of the people of the community" -- Or Not?
If NOT, then Rove has a legal obligation to DISCLOSE his many Mega-Bucks Donors ... and a little matter of paying Back Taxes to IRS too.

Karl Rove and Other Dark Money Purveyors in Trouble
by Rick Cohen, nonprofitquarterly.org
November 25, 2013; Esquire

[...] For most of the new breed of (c)(4)s, the notion that they were created with legitimate social welfare functions lodged anywhere in their organizational DNA is far-fetched, but the fiction persists that groups such as Karl Rove's Crossroads GPS were established with a modicum of social welfare mission and intention.

Rove has some legal hurdles to navigate at the moment in order to meet the less-than-half political benchmark of his organization. In 2012, Crossroads claims that it spent $74.5 million of its budget taking positions for or against specific political candidates. However, on top of that amount, Crossroads donated another $11.2 million to Grover Norquist's Americans for Tax Reform (ATR), which now admits that it used the money for political activities. That makes the Crossroads GPS political expenditure for 2012 at least $85.7 million. At a minimum, the financial report filed by Crossroads turns out to be inaccurate to a degree of millions, an inadvertent error. However, another explanation could be that Rove and his colleagues at Crossroads simply -- intentionally --misrepresented the Crossroads political expenditures. ATR's use of the Crossroads grant was basically for media buys, in which ATR attacked Democratic candidates and kid-gloved Republicans, clearly fitting into the category of expenditures for or against candidates for public office.

If Crossroads' misstatement in its filings with the Internal Revenue Service turns out to have been intentional, it would be perjury. Crossroads is not, however, the only dark money group peering over the edge of what might violate legal limitations. In Wisconsin, there is something akin to a grand jury investigation (called "John Doe" investigations in the Badger State) looking into the activities of some dark money groups that might have spent moneys to support Governor Scott Walker, either during his 2010 election or when he faced a recall two years later. [...]
Citizen Watch groups have brought legal action
to force Karl to do the Right Thing
. And even the Federal Election Commission (FEC)
legal staff
thought their complaints regarding Crossroads GPS non-profit status --
had merit
.

If the IRS Was Targeting Karl Rove's Shadowy Group, It Was Doing Its Job
by Alec MacGillis, NewRepublic.com -- April 11, 2014

[...] Months later, though, it is increasingly apparent that those initial reports of political targeting of Tea Party groups were overstated. And so Republicans and conservative commentators have now taken up a new, more brazen charge: that [Lois] Lerner was in fact really conspiring to go after the biggest conservative groups, especially Crossroads GPS, the group co-founded by Karl Rove.

[...]
Imagine that: an official tasked with overseeing the awarding of tax-exempt 501(c)(4) status to groups claiming to be engaged in promoting "social welfare" was urging that her division take a closer look at the large group that was most flamboyantly flouting the rules governing such groups. Crossroads GPS is an offshoot of American Crossroads, the original group co-founded by Rove. The key difference between the two groups is that American Crossroads is explicitly a "SuperPAC" geared toward spending on elections, and as such must disclose its donors. Crossroads GPS is set up as a 501(c)(4) "social welfare" group that, under IRS rules, does not have to disclose its donors, as long as less than half of its spending is devoted to elections. Not surprisingly, the more secretive Crossroads GPS spent a lot more on the 2012 elections than American Crossroads—while the regular Crossroads group raised spent $50 million on the 2012 campaign, GPS spent $123 million, $22.5 million of which came from a single anonymous donor. In fact, Crossroads GPS has been spending so much on elections that it appears it may have broken even the very lenient rules governing "social welfare" groups. The Washington Post reported in January:


The legal staff of the Federal Election Commission concluded in a just-released document that Crossroads GPS, a nonprofit organization backing conservative causes, probably violated campaign finance rules with its political spending in the 2010 midterm elections. [...]

[...]
A solid case was being made that Crossroads GPS failed to meet
even 'weakened' requirements
for non-profit Tax status, AND that their Millionaire backers would have to be disclosed to the public.
FEDERAL ELECTION COMMISSION
999 E Street, N.W.
Washington, D.C. 20463

FIRST GENERAL COUNSEL'S REPORT

COMPLAINANTS:

Public Citizen
ProtectOurElections.org
ProsperityAgenda.us
AmericanCrossroadsWatch.org
Kevin Zeese
Craig Holman
Missouri Democratic Party[2]

RESPONDENT: Crossroads Grassroots Policy Strategies


[pg 3]

As discussed below, the available information regarding Crossroads GPS's overall conduct in 2010 supports a finding that there is reason to believe that Crossroads GPS had as its major purpose the nomination or election of federal candidates. Accordingly, we recommend that the Commission find reason to believe that Crossroads GPS violated 2 U.S.C. §§ 432, 433, and 434 by failing to organize, register, and report as a political committee, and authorize an investigation.
Technical Notes:
MUR = FEC's Matters Under Review
and here are different complaints against GPS:

SOOOOO, that Citizen Watch groups' complaint against Crossroads GPS eventually went before the Board of Commissioners of the FEC -- for an "official judgement." It was now up to the FEC to make their ruling on these 'weighty matters' impacting democracy ...
Surely the fair-minded deciders at the FEC would let "common sense" transparency prevail in the matter Crossroads GPS's dearth of social promotion activities (vs their tsunami of political and election activities). Afterall their own legal staff said this case against Crossroads GPS was solid.
One would think that "common sense" transparency should prevail at the Federal Election Commission, HOWEVER ...

BEFORE THE FEDERAL ELECTION COMMISSION

In the Matter of
MUR 6396

Crossroads Grassroots Policy Strategies

I, Shelley E. Garr, recording secretary of the Federal Election Commission executive
session, do hereby certify that on December 03, 2013, the Commission took the following actions in the above-captioned matter:

1. Failed by a vote of 3-3 to:

a. Find reason to believe that Crossroads Grassroots Policy Strategies violated 2 U.S.C. §§ 432, 433, and 434.

b. Approve the Factual and Legal Analysis as recommended in the First General Counsel's Report dated November 21, 2012,

c. Authorize the use of compulsory process in this matter,

d. Approve the appropriate letters.

Commissioners Ravel, Walther, and Weintraub voted affirmatively for the motion. Commissioners Goodman, Hunter, and Petersen dissented.


2. Decided by a vote of 6-0 to:

a. Close the file,

b. Send the appropriate letters.

Commissioners Goodman, Hunter, Petersen, Ravel, Walther, and Weintraub voted
affirmatively for the decision


December 3, 2013

Attest: Shelley E. Garr
Deputy Secretary of the Commission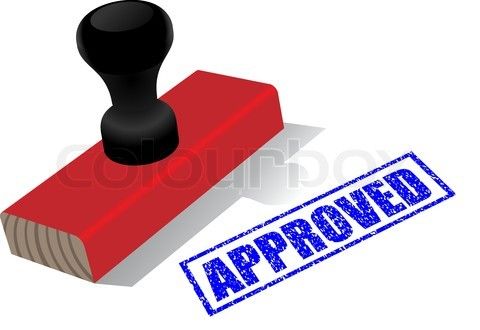 colourbox.com

Kind of makes one wonder, which deep pockets interest are coaching the Commissioners in their "in-depth" voting decisions? Though it's not likely the Rove 'Rubber Stamp of Approval' board will disclose the motives behind their billionaire-enabling decisions anytime soon.
Unless we turn up the Heat -- on them.

Who are these dismissive agent-protectors of our democratic process anyways?
When was the last time they clamped down on Dark Money interest anyways?
Authentic freedom-loving Americans should want to know:
Whose Interests are the Federal Election Commission protecting?

FWIW. Here are some of the rules for becoming Non-profit PACs that the FEC board "failed to find reason to believe that Crossroads Grassroots Policy Strategies violated":
TITLE 11 — FEDERAL ELECTIONS [11 CFR]
PART 102 — REGISTRATION, ORGANIZATION, AND RECORDKEEPING BY POLITICAL COMMITTEES (2 U.S.C. 433)
Somewhere in there -- apparently in the fine print -- it must say our elections are "
for sale to the higher 'secret' bidder
." The End.
Just ask our Social Activities Director Karl ... about that ... those very profitable exclusions, ... FEC willing, of course.